The State of Cross-Border Digital Commerce Report
Understand the Obstacles & Opportunities for SaaS and Digital Goods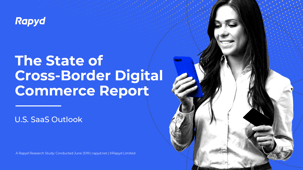 In our recent study, we found that although many businesses say they are prioritizing cross-border sales, they struggle to execute on the opportunity. In this downloadable report you'll get answers on:
The reasons why cross-border sales present immense opportunities for businesses globally
The year-over-year global revenue outlook
A breakdown of key risks and obstacles that face decision makers in the field
The top localization tactics to leverage
And so much more. Learn more by downloading the report today.