YOUR GUIDE TO TOP LOCAL PAYMENTS METHODS, GLOBALLY
Going Global: Rapyd's Guide to the Fastest Growing Payment Methods for 2020
There are over 900 payment methods worldwide. How much revenue are you losing by not supporting them? Find out which global payment methods you should focus on in 2020.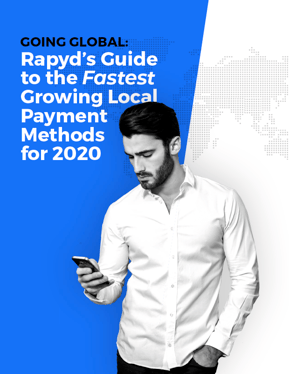 This guide will help you create a cross-border payments strategy. Uncover:
Actionable information and data to better understand today's global payment methods, including a comprehensive breakdown of what the current global ecommerce landscape is like in 2019.
The impact of culture on payment preferences
Our top 10 recommendations to prepare you for global expansion.
Looking to prepare your organization for global expansion? Download the guide now.